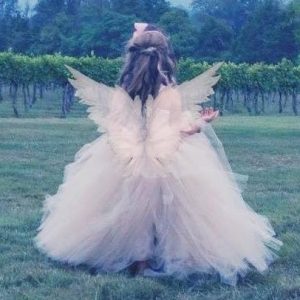 Kayden was a beautiful little girl who loved unicorns, excelled at sports, created her own make up instructional videos and friends to all at Edgewood Elementary in Yardley, Pennsylvania. Sadly, she will never grow to realize her full potential, instead she died at the hands of a person who should have cared for her the most – her biological father.
Making this story more tragic is it should have never happened.
In October 2016, Bucks County Common Pleas Court Judge Jeffrey G. Trauger had entered an interim order granting the girl's mother primary custody and the biological father weekend visitation rights, records show. The two challenged that initial ruling multiple times, alleging the other violated the order.
In a May 2018 decision, Trauger reaffirmed primary custody for Kayden's mother — who lives with her husband and two young sons in Lower Bucks County.
The order noted further that Kayden personally witnessed her father's violent behavior when he was frustrated or angry. It also recounted the father's assault conviction for biting off part of a man's ear at a South Philadelphia bar in 2012, "was violent to her (Kathy) when they were together", his abusive interaction with Kayden's teacher and principal at her Lower Makefield Township school.
HOWEVER, despite a state psychiatrist's conclusion that the father was narcissistic, sociopathic, suicidal and suffered from major depression and should NOT be granted unsupervised visitation, contingent of receiving counseling. Judge Trauger failed to heed the advisement of expert testimony, instead restricting his unsupervised custody of his daughter.
He allowed a historically VIOLENT man to have un-monitored visits even after the child expressed fear!
This page, this movement is dedicated to Kayden's spirit that other children do not suffer the same fate. We intend to educate the public and court system about mental illness for the purpose to pursue judicial reform that makes the safety of children at the forefront. Please join us in this fight…