**Golf Outing Announcement**
Thank you, Thank you, Thank you … and WOW!
We have had such an out pouring of support over the past week, it has been like a tidalwave of Teal in Sponsorships, Donations and Registered Guests. Kayden would have been amazed!
We have temporarily suspended registrations, while we confirm our maximum capacity levels with Makefield Highlands to ensure everyone that have registered can enjoy the event fully.
We "may" still have a select number of openings available, and will announce that here – once determined. If you are still interested in attending – what will be an amazing event – please message us our Facebook page and we will begin a waiting list.
Golfers – Please check your bank statements. We have noticed a number of groups commenced the registration process, but left it incomplete. IF, you did not receive a confirmation from Kaydens Korner, your group is not register. We offer this as we would hate to see someone alter their personal or work schedule anticipating that they were signed up. You may also message us through this page to confirm your sign up or be added to a waiting list.
Again, truly THANK YOU … for all of your support thus far… it is beyond touching to each of us, and know together we will continue to make a difference for children.
We kindly ask you to share this message so other can be aware of the event status.
-Kaydens Korner
Please join us for the 1st Annual Kaydens Korner Golf Outing for the benefit the Kaydens Korner Foundation on August 1, 2019
We will have a great day of golf at the beautiful Makefield Highlands Golf Club in Yardley, PA (www.makefieldhighlands.com).
The event will begin with registration at 11:30 am followed by a 1:00 pm shotgun start and will include a 4-Person Scramble Golf Tournament, Lunch, Cocktail Reception, Dinner, Raffles & Awards, Live Music following golf.
Special Offer: Included with your online registration is a 1-year subscription to Golf Digest (a $10 value). Click here for offer and refund details.
Sponsorship information is as available for this event.
Register now and remember to invite your friends to play. Just click on "Tell a Friend" and you can send them a link to this site automatically. Don't have a foursome? Sign up as an individual and we will pair you with other golfers looking to support this worth while event.
Thank you for your support of the Kaydens Korner.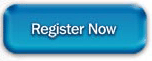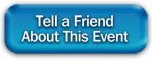 Date:
August 1, 2019
Times:
11:30 am
Fees:
Cocktail & Dinner Only:
$65.00Individual Golfer:
$195.00Twosome:
$370.00

Twosome:
$525.00

Foursomes:
$675.00