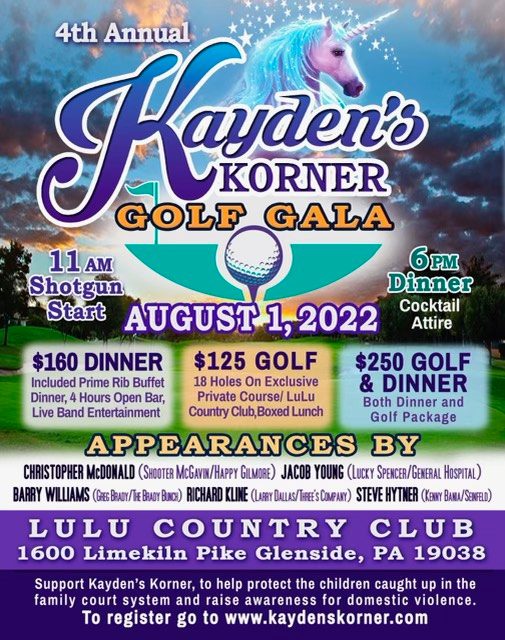 Kayden's Korner is dedicated to the protection of children innocently involved in domestic custody challenges.
It is the mission of Kayden's Korner to affect judicial reform of the family court system through the education of government to the signs of domestic abuse and shine a light on the impact of mental illness to make the health and safety of children the singular concern of the court system.
All proceeds from the sales of merchandise on this site are utilized for building a local memorial for Kayden and furthering the long term mission of the foundation.
Be sure to watch the two part NBC Investigates on the NBC Nightly News to hear more about Kayden's story.